ADVOCACY: CORPORATE BACKGROUND TOUTED.
New VICA Chair Hopes To Bring Fresh Perspective
Monday, January 4, 2010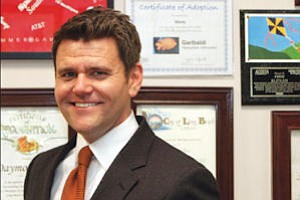 Newly elected chair of the Valley Industry & Commerce Association, Daymond Rice says 2010 will be a landmark year for advocacy at the organization.
At 36 years old, he serves as director of public affairs and government relations for the large grocery chain Vons, where he has worked for the past seven years...
Are you a subscriber? Sign In