MARKETING: DONOR RESEARCH DETAILS WHERE DOLLARS END UP.
Agency Gets Message Out of Work Done by Charities
Monday, May 24, 2010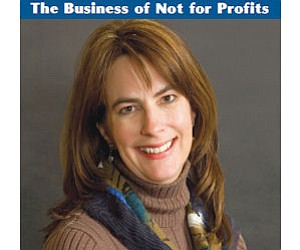 When business dropped off at the advertising firm Jerri Hemsworth operates with husband Brian it gave the chance to assess the direction of her career.
When Hemsworth gave it some thought the clients she liked working with the most, the ones that made her "spirit soar," as she puts it, were charities and other not-for-profit organizations...
Are you a current Member? Sign In