RETAIL: FREAKY DOG PEOPLE INC. TO GIVE PORTION OF ITS PROFITS TO RESCUES AND SHELTERS.
Pet Merchandise Firm Raises Money for Animal Causes
Monday, April 25, 2011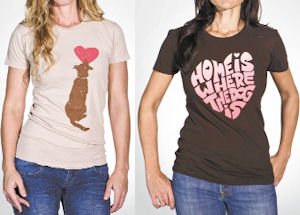 This is a regular feature on philanthropic activities by Valley-area businesspeople and companies.
A new company that was developed to help homeless dogs launched this month in Calabasas...
Are you a current Member? Sign In