COMPANY'S SECOND HARRY POTTER ATTRACTION HELPS KEEP HOGWARTS IN THE MINDS OF ADORING FANS.
Universal Studios Conjures Up Harry Potter Los Angeles Theme Park Ride
Monday, December 19, 2011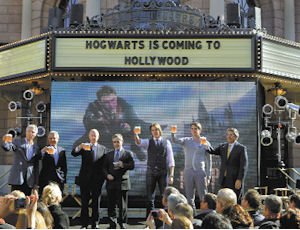 Universal Studios is bringing its popular Wizarding World of Harry Potter attraction to its Los Angeles theme park, a project that will boost theme park attendance.
A replica of Hogwarts castle will anchor the attraction at Universal Studios Hollywood, officials from Universal and Warner Bros...
Are you a subscriber? Sign In