Customer Appreciation Should Outlive Carmageddon
Monday, July 4, 2011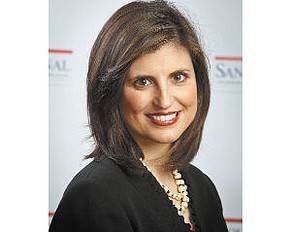 Are you ready for Carmageddon?
How about the Carmageddon special?
I'm going to have a special Carmageddon cocktail the weekend of July 16 — at home. Doomsday weekend also happens to be my birthday weekend, so I may even call my special beverage a Carmageddon birthday cocktail. Since I'm staying home, I'll call my weekend a "Good Carma" staycation. Chateau Giovis — there's no better place.
On page 5 of our edition, you'll find a story about how San Fernando Valley businesses are offering discounts to entice patrons to support their business during the dreaded Carmageddon weekend.
The Valley Inn Restaurant & Bar is offering a "405 Carmageddon Special" with house drinks and select appetizers priced at $4.05 all day and night. There are plenty of other stores and restaurants doing the same.
These businesses are trying to spin what's likely to be a nightmare situation into a positive, and that's admirable. But it's a pretty desperate marketing campaign. Some businesses that stay open during the 53-hour event are going to be short-staffed and will lose a lot of revenue, whether they offer a Carmageddon deal to a few customers or not.
Why not try and run things "business as usual," take the losses and focus on cranking up sales during the rest of the month? Who doesn't appreciate a "customer appreciation" break? Discounting prices for customers that just happen to walk in the door because they were stuck in traffic and needed a break is probably not going to be as effective as rewarding your regulars "just because."
In a good faith effort to offset the expected Carmageddon drain on business, I'm going to frequent my favorite restaurants a little more than usual this month. I don't expect a gesture of customer appreciation, though it's always nice.
For those of you planning your own "Good Carma" staycation, L.A. County Supervisor Zev Yaroslavsky offers 53 ways to survive without the 405. Here are a couple of my favorites:
• Honor the demise of the Mulholland Bridge by holding a mini-film festival of movies from 1960, the year it was completed. Some classic options include "Psycho" and "Spartacus." Or see how far you can get, screening your way through AFI's list of America's 100 Greatest Movies
• Plan your next vacation(s).
Our story about film franchises on Page One sparked another survival idea: Buy a Harry Potter wand and disappear for the weekend. PS. This column is precisely 405 words.
Business Journal Editor Jaclyn Giovis can be reached at (818) 316-3126 or by e-mail at jgiovis@sfvbj.com