LEASES: AVIATION COMPANY IN TALKS TO GET MORE TIME TO MEET TIMELINE FOR IMPROVEMENTS.
Maguire Moving Ahead With Hangars at Van Nuys
Wednesday, March 2, 2011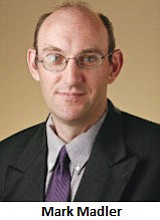 Talks are taking place between Los Angeles World Airports and the largest leaseholder at Van Nuys Airport to extend the time needed to construct new hangar and office space.
The Maguire Aviation Group was to have completed by now 210,000 square feet of new building space on two properties at the airport...
Are you a current Member? Sign In