MEDIA: GIOVIS REPLACES SCHAFF IN HEADING UP NEWSROOM OPERATIONS.
New Editor Takes Helm at Business Journal
Monday, May 23, 2011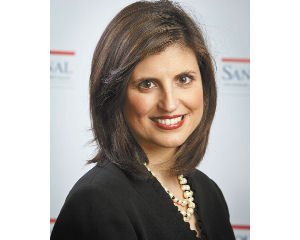 The San Fernando Valley Business Journal has a new editor.
Jaclyn Giovis will head the newspaper's editorial operations, replacing Jason Schaff, who is leaving after eight years in the post.
Giovis is an award-winning business journalist with more than 10 years of experience at daily newspapers.
"I look forward to providing our readers with engaging and relevant news and analysis about companies and people located throughout the Valley region," Giovis said.
The Business Journal started in 1996 as a monthly and became a biweekly in 1998. Schaff was the newspaper's second editor when he joined in 2003.
The paper was fortunate to have Schaff as editor during those early years, as he gave it personality and established the publication as the provider of unique local business news, said Publisher and President Pegi Matsuda.
Giovis brings a fresh approach to the newsroom, Matsuda said.
"Her background as a business news reporter, coupled with her understanding of new media, will enhance our ability to provide outstanding local business news coverage," Matsuda said.
Previously, Giovis was a business reporter at the South Florida Sun Sentinel in Fort Lauderdale, Fla., where she covered a variety of industries and Fortune 500 companies. She also has experience producing, editing and managing content for various broadcast and digital platforms.
Before that, Giovis spent nearly four years working for Cox Newspapers in Ohio, including the Dayton Daily News and Hamilton JournalNews. She attended Miami University in Oxford, Ohio, where she received a Bachelor's of Arts degree in Journalism and Political Science. She has since been awarded several journalism fellowships, including a multimedia fellowship sponsored by the Knight Digital Media Center at the University of California, Berkeley.
"By continuing the newspaper's deep commitment to journalism excellence, I hope to encourage dialogue about the issues that matter most to the San Fernando Valley business community," Giovis said. "Together, we can continue to make the Valley a vibrant place for business and opportunity."