DEVELOPMENT: PLANS FOR LANDMARK VILLAGE CALL FOR 270 HOMES, MULTI-FAMILY UNITS, RETAIL.
Newhall Ranch Project Clears Preliminary Approvals
Monday, October 10, 2011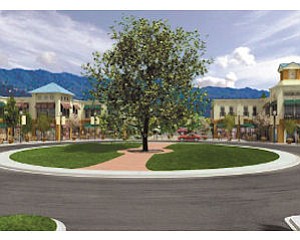 The proposed Newhall Ranch project — which spans 19 square miles in the Santa Clarita Valley and has been embroiled in controversy for 15 years — this month moved one step closer toward a ground-breaking.
The Los Angeles County Board of Supervisors this month granted a preliminary approval of the first phase of the development, known as Landmark Village...
Are you a current Member? Sign In