AEROSPACE: MOJAVE FIRM OPENS NEW HANGAR FOR ASSEMBLING SUB-ORBITAL SPACE VEHICLES.
The Spaceship Company Flying Closer to Production
Monday, October 24, 2011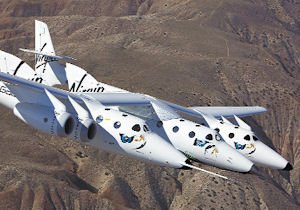 The Spaceship Company recently opened an $8 million hangar, where it will build sub-orbital space vehicles to take passengers and scientific missions into space.
The hangar, located at the Mojave Air & Space Port, will accommodate the final assembly and post-flight maintenance of SpaceShipTwo and carrier vehicle WhiteKnightTwo ...
Are you a subscriber? Sign In