FROM THE NEWSROOM
Solar Industry Has a lot of Shine Left
Monday, September 12, 2011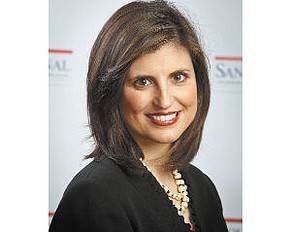 SolarWorld USA's decision to shut down its Camarillo solar panel production line this month is a real bummer for the Valley's solar industry.
As we report on Page 1 of this issue, the company, which claims to be the largest U.S. solar manufacturer for more than 35 years, announced it will move the work to a newer and larger manufacturing facility in Hillsboro, Ore.
Company officials said cheaper solar panels made in China have saturated the U.S. market and contributed to the move, which could impact as many as 186 employees.
While the company said it intends to keep its growing sales and marketing staff here, the loss of manufacturing jobs burns a little. Having a global company such as SolarWorld, which has a German owner, manufacture panels here adds to the region's credibility as a solar industry hotspot.
Globally, the solar market continues to grow, but the outlook for various manufacturers is changing. Unfortunately, many are finding it difficult to compete. While U.S. solar panel manufacturers were developing technology and manufacturing their products, competitors in China were lining up their financing channels and building factories.
Now many of the established solar manufacturers such as SolarWorld are focusing on creating leaner, more efficient companies, or they're filing for bankruptcy as Evergreen Solar, SpectraWatt and Solyndra did this month. And China's solar companies are cranking out panels for a lot less money.
But as we point out in our story, the U.S. remains strong in exporting parts and machinery used to make solar panels. The good news is that a few Valley area companies support that market and other growing solar industry niches. And their opportunities keep expanding.
Santa Clarita-based BioSolar, for example, manufactures bio-based solar module components. On Tuesday, Sept. 6, the company reported it entered into a sales representation agreement with ShinHa Inc., a Korean firm representing large Asian PV panel manufacturers targeting the North American solar market.
"Competition in the worldwide marketplace is working in our favor," said David Lee, BioSolar's CEO, in a prepared statement.
eSolar, founded in 2007, develops and manufactures concentrating solar power (CSP) plants for utilities in the United States. The company, based in Burbank, in August announced a strategic partnership with GE Energy, which is investing millions in eSolar and licensing the company's technology.
So perhaps the sun is still shining on the Valley's solar industry.
Business Journal Editor Jaclyn Giovis can be reached at (818) 316-3126 or by e-mail at jgiovis@sfvbj.com