SALES: THOUSAND OAKS AUTO MALL SALESPEOPLE CREATE PROFILES, VIDEOS TO WIN CUSTOMERS.
DealerPick Helps Match Auto Shoppers, Salespeople
Monday, April 30, 2012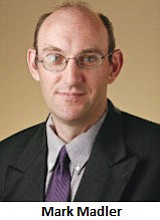 Want to buy a new car? Prefer to avoid a pushy car salesperson?
DealerPick has an offer for you: select your favorite salesperson before even walking into a showroom.
The Hawthorne-based company is using the Thousand Oaks Auto Mall as a test market for its online service...
Are you a current Member? Sign In