REGULATE: MEASURE IS THREE YEARS IN MAKING, WOULD GRADE BANKS CITY DOES BUSINESS WITH.
Banking Ordinance Language Still Being Hashed Out
Monday, February 6, 2012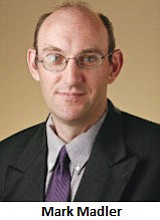 After three years, the Responsible Banking ordinance looks to be on track for final approval by the Los Angeles City Council.
The sticking point of the law, proposed by east San Fernando Valley Councilman Richard Alarcon, has been its implementation...
Are you a current Member? Sign In