AUTOS: BOECKMANNS REPLICATE FORD SUCCESS WITH JAPANESE MAKE.
Hondas in Overdrive at Mission Hills Dealership
Monday, November 12, 2012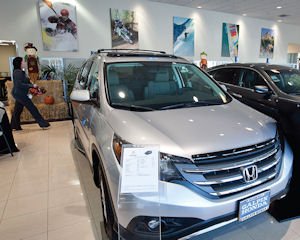 It's well known that Galpin Ford is one the nation's leading car dealerships. The North Hills outlet has had the highest sales volume of any Ford Motor Co. lot in the world for 23 straight years...
Are you a subscriber? Sign In