SEPAND SAMZADEH'S FAMILY FLED IRAN AFTER THE REVOLUTION. NOW HE AND HIS FATHER ARE TOGTHER AGAIN LEADING VALLEY RECYCLING TO SUCCESS.
Metal Man
Monday, November 12, 2012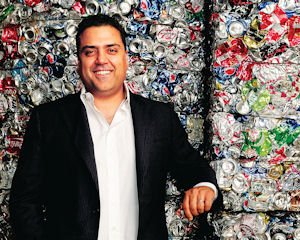 Sepand Samzadeh took a rather unconventional route to where he is today as co-chief executive of Chatsworth's Valley Recycling, which ranks No. 10 on the Business Journal's list of Fastest Growing Private Companies with 131 percent revenue growth over the last two years. He was born in Iran, where his father ran a successful plastics business that had ties to the Shah...

Are you a current Member? Sign In