CAPSULE FOR WORLD-RECORD SKYDIVE BUILT BY LANCASTER FIRM.
Sky High
Monday, October 29, 2012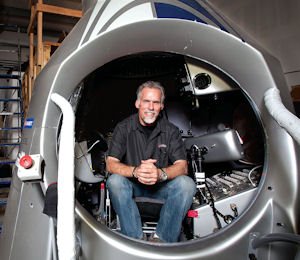 Skydiver Felix Baumgartner will enter the record books for his leap this month from Stratos, a capsule that lifted him 24 miles above the New Mexican desert, capturing world attention - but it took an Antelope Valley company to get him there.
The one-of-a-kind capsule, carried into space by a giant helium balloon, was built by Sage Cheshire Aerospace, a Lancaster aerospace company with expertise in metal and composites fabrication that also makes movie props such as the Batmobile...
Are you a current Member? Sign In