MONICA MILLS IS A BANKER WHO SPENDS HER DAY IN THE MORTGAGE BUSINESS. ON HER OFF HOURS, SHE RUNS A NON-PROFIT ASSISTING SICK CHILDREN AND THEIR FAMILIES.
Heart of Gold
Monday, February 18, 2013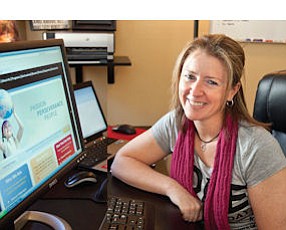 Monica Mills likes to say that she doesn't know how to sit still. At 39, she has forged a career that is part finance, part marketing as vice-president of mortgage lead generation for Bank of America, even though she has little formal business training. She has a bachelor's and master's in screenwriting and did some public relations at Amgen Inc...

Are you a current Member? Sign In