CHIEF OF TUTOR PERINI CORP. DEFENDS COMPANY'S WINNING BID ON HIGH-SPEED RAIL LINE.
Tutor Schools Critics
Monday, June 24, 2013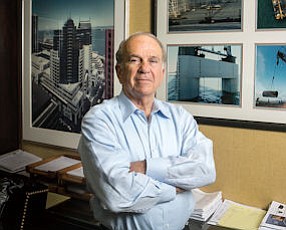 When critics say Tutor Perini Corp. shouldn't have won the $985 million contract to build a segment of high-speed rail bed in the Central Valley, Ron Tutor begs to differ....
Are you a current Member? Sign In