PETER DERYCZ USED TO BE A 'LIBRARY SLAVE' IN COLLEGE. NOW, HIS RESEARCH SOLUTIONS DIGS UP RESEARCH PAPERS FOR TECH COMPANIES.
Scientific American
Monday, March 18, 2013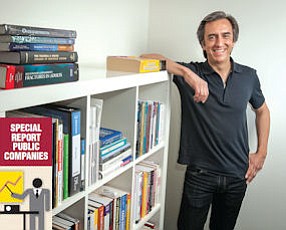 For a self-described starving student and "library slave," Peter Derycz has done very well for himself. After building and selling one information retrieval service, he now runs Research Solutions Inc., an Encino company that locates scientific articles and sells copies or electronic files of the articles to biotech companies, law firms, aerospace and auto manufacturers and other technology-based companies...

Are you a subscriber? Sign In