RESTAURANTS: HIGHER-END HOOK BURGER OPENS NEAR WESTFIELD PROMENADE.
Habit Burger Founder Grills Up New Concept
Monday, November 11, 2013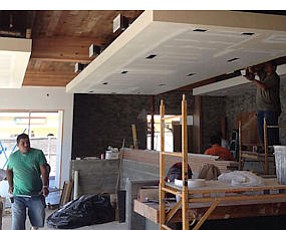 After three decades of building Habit Burger Grill from one cafe in the tiny coastal city of Goleta into a regional restaurant chain, founder Brent Reichard has gone upscale.
His latest company, Hook Burger LLC, based in Santa Barbara, opened its newest location in late October at the Woodland Hills Shopping Center across the street from the Westfield Promenade...
Are you a current Member? Sign In