Downtown L.A.'s Santa Fe Lofts Bought for $68.5 Million
Wednesday, April 4, 2018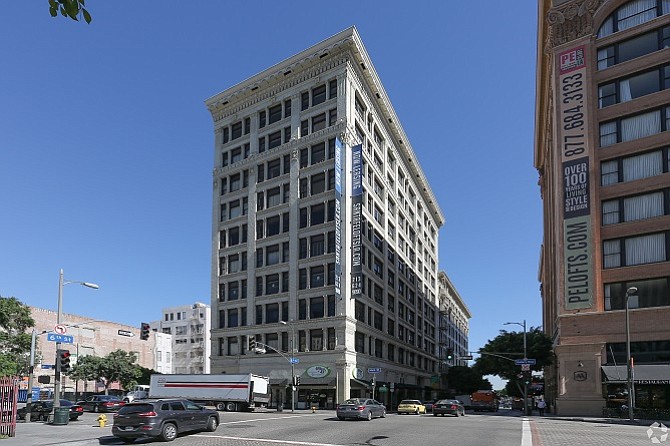 Sherman Oaks-based real estate investment firm MWest Holdings has purchased the 11-story, 132-unit Santa Fe Lofts at 121 E. 6th St. in downtown Los Angeles for $68.5 million, or nearly $519,000 per unit, in partnership with GreenOak Real Estate of New York.
The new owners plan a $6 million rehab for the building.
The previous owner was Capital Foresight, a developer located near Studio City. MWest Holdings said it plans to keep the property as mixed-use with multifamily and retail.
The Beaux Arts-style building was commissioned by industrialist William Kerckhoff. It was built in 1908 and got renovated 97 years later.
One of the building's owners was Santa Fe Railroad, which bought it in 1933 and occupied seven floors for more than 50 years.
"We look forward to providing the modern amenities and welcoming feel that renters value while restoring and showcasing the unique qualities that make the Santa Fe Lofts a standout property," said Karl Slovin, MWest Holdings president, in a statement.
MWest now owns three adaptive reuse projects downtown as well as 10 historic buildings throughout the Los Angeles area. In 2016, the company bought the Lofts at NoHo Commons in North Hollywood for nearly $103 million.
The downtown deal's brokers were Cushman & Wakefield Executive Managing Director Michael Condon Jr., Senior Associate Kelli Snyder and Associate Brianna Demus.
"This type of sale in downtown L.A. is rare; only 20 sales of this property type have been recorded in the area in the past 17 years," Condon said in a statement.