LAX Buys BYD Buses for Up to $23.7 Million
Friday, April 20, 2018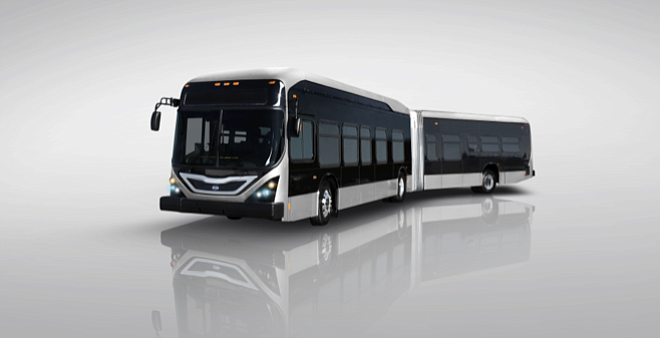 Chinese-owned manufacturer BYD of Lancaster has won the contract to create 20 articulated electric buses for Los Angeles International Airport, according to the airport's parent entity Los Angeles World Airports.
The new buses will be used for transporting guests across LAX's airfield between gates and terminals. A budget cap on the project has been set at $23.7 million.
The 20 battery-powered, 60-foot-long articulating electric buses will replace older, diesel-operated vehicles to provide guests with quieter rides that produce zero polluting emissions. LAWA also anticipates reduced maintenance costs.
The BYD buses will help the city achieve goals set forth in Los Angeles Mayor Eric Garcetti's "Sustainable City pLAn," which intends to reduce greenhouse gas emissions to 45 percent below 1990 baseline levels by 2025.
In 2017, LAX Bus Operations transported more than 2.4 million passengers with more than 53,000 bus trips.