Local Doctor Stops Cancer in Canine
Monday, August 6, 2018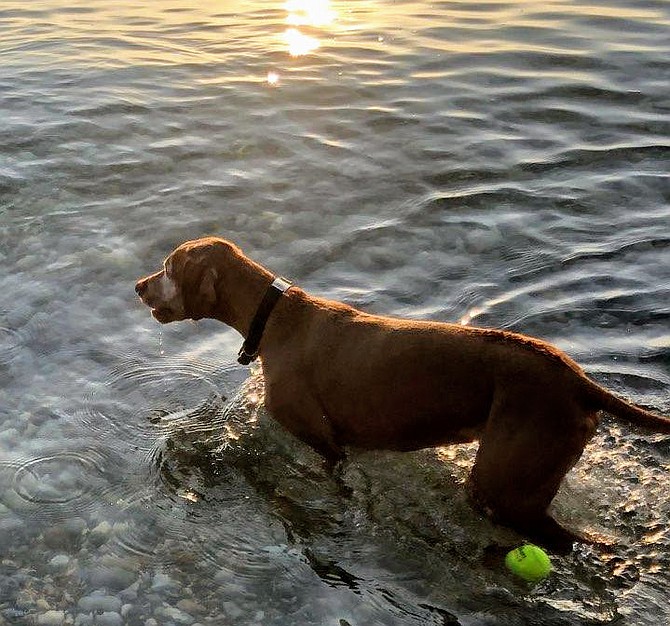 A Los Angeles-based biotechnology company led by a primary care physician who runs a clinic in the San Fernando Valley announced Monday that its investigational drug has eliminated all signs of cancer in a pet dog.
Immix Biopharma Inc., co-founded by Dr. Ilya Rachman of Rachman Medical Group in Reseda, treated a 10-year-old Viszla named Jerry with Imx-110, the startup's experimental treatment for cancer. The company was introduced to Jerry through his veterinarian, who requested access to the drug treat Jerry's end-stage lymphoma.
"He needed open-abdomen surgery to remove his spleen and several cycles of chemotherapy, but his prognosis was still very poor because of his type of lymphoma," Rachman told the Business Journal. The animal had widespread metastasis and was unlikely to survive, even with treatment.
After a single cycle of the medication, Jerry was free of all signs of cancer, according to his veterinarian and his owner. The dog resumed his normal eating habits and energy levels shortly after treatment began; two months later, the characteristic swollen lymph nodes associated with the cancer are completely absent.
Rachman cautioned that the results may not be typical of all patients. The firm will need a larger canine cohort to replicate its findings before it can say for certain that the treatment has worked.
Meanwhile, the company also has dosed Imx-110 in its first two human patients as part of an ongoing clinical trial in Australia. The company expects to see preliminary data from that study by the end of the year, with more concrete results available in early 2019.