HGTV Buys 'Brady Bunch' House in NoHo
Tuesday, August 7, 2018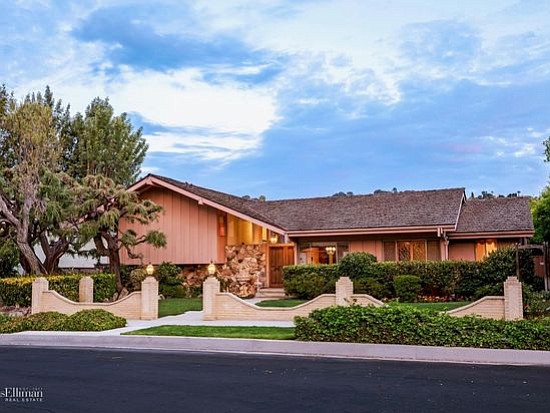 Discovery Inc.'s HGTV network has outbid 'N Sync singer Lance Bass for the Studio City house that served as the exterior for the home in the popular 1970s sitcom "The Brady Bunch."
Discovery Chief Executive David Zaslav confirmed the deal during the company's second-quarter earnings conference call on Tuesday.
Zaslav foreshadowed his announcement by stating "one of our projects for HGTV will speak to those Brady Bunch fans on the call." Later in the conference call, he announced, "I am excited to share that HGTV is the winning bidder and will restore the Brady Bunch home to its 1970s glory as only HGTV can."
"We will bring all the resources to bear to tell safe, fun stories with this beloved piece of American TV history," Zaslav continued.

The price of the house, located at 11222 Dilling St. in North Hollywood, was not mentioned, although the seller had listed it for $1.89 million.
In TV series, which ran on ABC from 1969 through 1974 but gained greater popularity from reruns in syndication, the Valley house represented the home of the combined Brady household of six children, led by architect Mike Brady (Robert Reed) and wife Carol (Florence Henderson) and including housekeeper Alice (Ann B. Davis) and dog Tiger.
The two-story house, in fact, bears no resemblance to the studio-set interior seen on the sitcom, although the three-bedroom, three-bath home does come with a rock-wall fireplace, wood-paneled walls and a wet bar. The 2,500-square-foot house sits on a 12,500-square-foot parcel abutting the L.A. River.
Records show that late couple Violet and George McCallister purchased the North Hollywood property in 1973 for $61,000, and their children are the sellers of the property. According to the Hollywood Reporter, the listing agent, Douglas Elliman's Ernier Carswell, claimed the house received eight offers from a wide variety of individuals, investors and corporate buyers.
Before the weekend, Bass, a member of the boy band 'N Sync, was convinced that he had made the winning bid on the property. On Friday, Bass tweeted, "Super excited to announce they accepted my offer on the Brady Bunch house last night!!! This is going to be a fun project," to which "Brady Bunch" actress Maureen McCormick, who played eldest daughter Marcia Brady on the show, playfully replied, "Congratulations! May all your problems from here on out always be solved in a half hour!"