Scorpion Launches YouTube Show About Clients
Thursday, August 23, 2018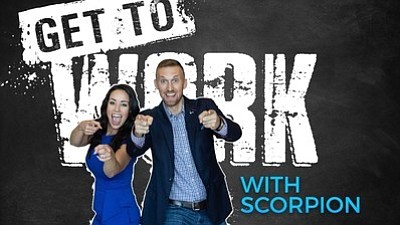 Scorpion, the online marketing agency in Valencia, has debuted a new YouTube series about its clients.
With the title "Get to Work," the unscripted show focuses on entrepreneurs and what makes them successful.
"The show is about our clients and their stories — their struggles, setbacks, accomplishments and triumphs," Corey Quinn, chief marketing officer at Scorpion, said in a statement. "We can't thank them enough for their willingness to invite our cameras into their places of work. Our clients are the best in the world, and without them, none of this would have been possible."
The show is hosted by Michael "Bone" Sauer, Scorpion's chief legal officer, and Jill Wilson, the company's director of public relations.
In the first episode, which debuted Thursday, they visit the Gent's Place, an upscale membership-based barbershop in Dallas. The episode runs just under 16 minutes.