Warner Atrium Changes Hands for $28 Million
Tuesday, February 20, 2018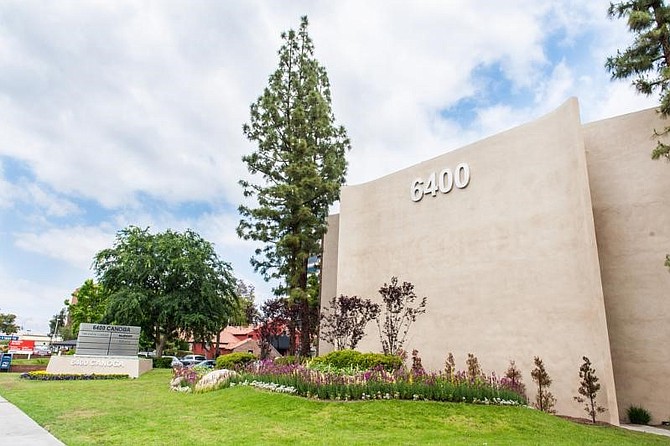 Warner Atrium, a 128,762-square-foot office building in Woodland Hills, has sold for nearly $28 million to Sandstone Properties Inc., according to the brokerage division of Kennedy Wilson.
The property, located at 6400 Canoga Ave., sold for about $217 per square foot. According to Costar Group, the three-story building — erected in 1981 and renovated in 1995 — has 26 tenants, including anchor tenant Medpoint Management Insurance.
The seller was Unilev Capital Corp. The sale was part of a 1031 exchange.
In 2015, Unilev Capital purchased Warner Atrium for $20 million from Kennedy-Wilson Properties, the property management division of Kennedy Wilson. Four years prior, Kennedy-Wilson had purchased the building from Jamison Services Inc. for $17.2 million.
Fred Cordova, Charlotte Pruitt, Ravi Choudhry and Jake Sachs of Kennedy Wilson's brokerage division represented Unilev Capital in the transaction.
"Warner Center is thriving as technology companies continue to move into the area and institutional investors are taking more of an interest in new retail and multifamily development," said Cordova in a statement. "Unilev Capital Corporation was ready to sell the property and the buyers were looking for a second long-term investment in the Woodland Hills area to complete their exchange. We were pleased to connect the two opportunities to create a win-win solution."