United Chambers Issues Statement of Support for Westfield's Promenade 2035 Project
Monday, July 9, 2018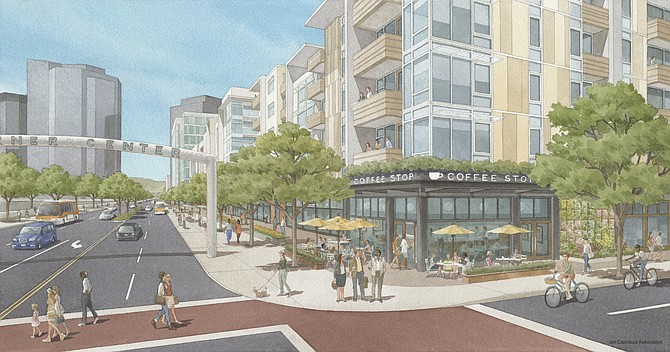 The United Chambers of Commerce of the San Fernando Valley and Region has issued a statement of support for the Westfield Promenade 2035 Project as it enters its environmental impact review phase, the organization announced Monday.
Westfield Corp. has a $1.5 billion plan to demolish and redevelop its Promenade shopping center in the Warner Center neighborhood of Woodland Hills. The plan includes building two hotels, 1,400 apartments, 244,000 square feet of retail space, 629,000 square feet of office space and a 15,000-seat entertainment and sports venue.
The Warner Center 2035 Plan, approved by the L.A. City Council in 2013, aspires to transform Warner Center into a mixed-use, transit-oriented downtown district. The Promenade 2035 project fits with that vision, according to the United Chambers.
"The Westfield Promenade 2035 Project will be located in the 'Downtown District' envisioned in the Warner Center 2035 Plan," the chamber said in a statement. "The residential areas will include a variety of apartments, including sought-after amenities and entertainment at their doorstep. The business areas will bring together established and startup companies, building a community that thrives on collaboration, innovation and synergy."
The United Chambers is a coalition of 32 business organizations including 18 member chambers, representing more than 21,000 businesses.