Flip Flop Sale Sends Cherokee Shares Higher
Tuesday, June 5, 2018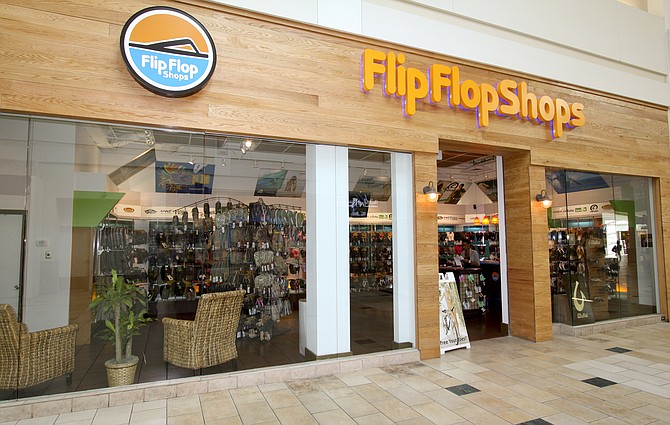 Shares of Cherokee Inc. gained more than 34 percent to close at $1.06 on Tuesday, after the company announced the sale of its Flip Flop Shops retail chain to footwear manufacturer Bearpaw Holdings LLC for an undisclosed amount.
The Sherman Oaks-based apparel brand licensor plans to use the sale proceeds to pay down its long-term debt. As of February, the company was carrying $49.5 million in liabilities, according to a fourth quarter earnings report.
Cherokee's business model centers on licensing its Tony Hawk, Liz Lange, Everyday California and other brand trademarks to clothing manufacturers and retailers.
Cherokee originally acquired the brick-and-mortar Flip Flop Shops franchise in 2015. The store sells sandals and other casual footwear from brands including Quiksilver, Roxy and Reef.
The sale reflects a shift by Cherokee back to its core licensing strategy.
"We're pleased with the transaction, which aligns with our strategy to focus on scaling our high-growth brands through global licensed partnerships," said Cherokee Chief Executive Henry Stupp in a statement. "We're confident that Bearpaw Holdings is positioned to realize the full potential of Flip Flop Shops."
In 2015, Target Inc. announced it would no longer carry Cherokee brands, a major blow to the company. The partnership reportedly accounted for over 40 percent of Cherokee's total revenues.
The company reported a net loss of $45.6 million last year, reflecting a $35.5 million impairment charge stemming from "significant changes to the company's cash flow projections based on recent experience."