Cornerstone Development in Agoura Hills Rebuffed by Court
Monday, June 11, 2018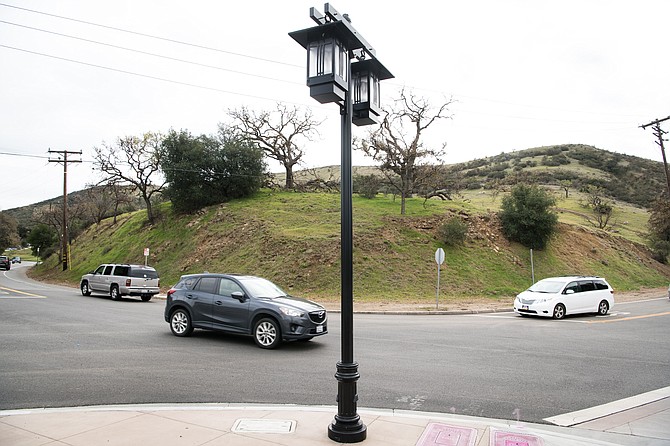 Los Angeles Superior Court has ruled against the city of Agoura Hills, suspending the progress of developer Doron Gelfand's Cornerstone, a proposed 8.2-acre retail, office and residential project at Cornell and Agoura roads that promises to become Agoura Village's first major development.

"We're very disappointed with the judge's ruling," Fred Gaines, a partner at Gaines & Stacey LLP, the Encino-based law firm that defended Gelfand's project in court, told the Business Journal. "This is a project that meets all of the specific plan adopted by the city of Agoura Hills and that was based on an environmental impact report consistent with that plan."
A triumvirate of local grassroots organizations — STACK (Save the Agoura Cornell Knoll), California Native Plant Society and PRISMM (Protectors and Residents in the Santa Monica Mountains) — have waged a 16-month battle opposing Gelfand's proposed 116,000-square-foot complex of seven buildings because they believe the plan would endanger local fauna and flora, and encroach on sites rich with Native American relics.
Among the endangered plant species CNPS believes would be in jeopardy: spring wildflowers, Lyon's pentachaeta and Ojai navarretia. The organization also expressed concern over the removal of half of the area's oak trees, in direct violation of the city's Oak Tree Ordinance, which caps oak tree removal at 10 percent. The May 23 Superior Court decision by Judge Mary Strobel identified inadequate environmental review under the California Environmental Quality Act, a violation of the City's Oak Tree Ordinance and the potential for irreparable impact to prehistoric archaeological areas. The written decision also cited the city's failure to adequately contact local tribes regarding the Chumash ruins, as required by CEQA.
After Agoura Hills City Planning Commission approved the Cornerstone project in 2017, STACK and CNPS filed an appeal.
According to STACK leader Steve Hess, his side won seven out of eight issues argued in court last month.
"We only needed to win on one topic," Hess told the Business Journal, adding that STACK lost the eighth count on a technicality because they had not received accurate information regarding area water issues.
Hess's team, which presented a letter from the Chumash "that was very important to the judge," believes Gelfand's side lost because they did not follow the advice of their own environmental counsel, Rincon Consultants.
"They ignored that 100 percent," Hess said. "We just found that puzzling."
"It's not how CEQA is supposed to work," Gaines said of the "hyper-technical issues" Strobel based her ruling on, which Gaines believes is "mistaken."
Gaines believes Hess and company are only after one thing.
"What they really want is to stop the project," Gaines said. "It's disingenuous. … They're using CEQA in an attempt to gain that."
Gaines explained that once the ruling is officially filed, his client will have 60 days to appeal. As of Monday, "the property owner has not yet decided how to proceed. We are currently discussing with the city how to proceed."
Hess said the defendants can also choose to draft a new EIR on their current project or course-correct by re-designing the entire project in accordance with California law. Hess speculates Gelfand will probably go the latter route.
Gaines speculated that if Gelfand did choose to go through a re-design and new EIR, it would cost the developer one to two years and several hundred-thousand dollars.
Said Hess, "We welcome a development on the property that follows the laws of the city and the state. This is all we were asking for."