Rex Home Brokerage Relocates Headquarters to Texas
Wednesday, April 10, 2019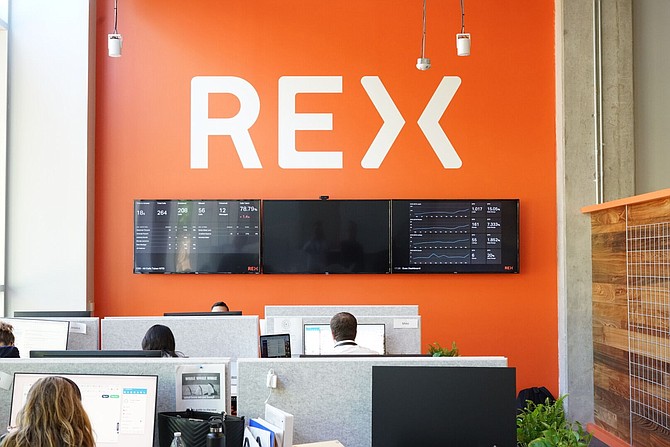 Digital real estate brokerage Rex has moved its headquarters out of the Warner Center in Woodland Hills to new offices in Austin, Texas, that opened Wednesday.
The company cited a better regulatory and business environment and a deeper talent pool at its new headquarters. It will retain a team of 50 employees in Woodland Hills.
Rex currently has 28 employees located in Austin, including its chief data scientist, head of national sales and chief executive and co-founder Jack Ryan. The brokerage expects to double that number by the end of 2019 with new hires in technology, data science, marketing and sales.
"Texas is a place of outsized ambition and out-of-the-box thinking," said Ryan in a statement. "It's the perfect place for Rex to continue expanding its national business, and to fulfill its goal of radically reducing transaction costs for consumers."
Rex uses artificial intelligence and data science to accurately price homes and connect buyers and sellers through Google, Zillow, Trulia, Facebook and other websites. It charges a flat 2 percent commission on transactions rather than the industry standard 6 percent, and does not use the Multiple Listing Service.
The relocation comes on the heels of rapid growth for Rex this year. Since January, the firm has raised about $60 million in funding from a high-profile slate of investors.
The company now serves markets in California, Colorado, Florida, New Jersey, New York, Oregon, Pennsylvania and Texas.