Henry Mayo Hospital Reaches Deal With Nurses Union
Monday, April 22, 2019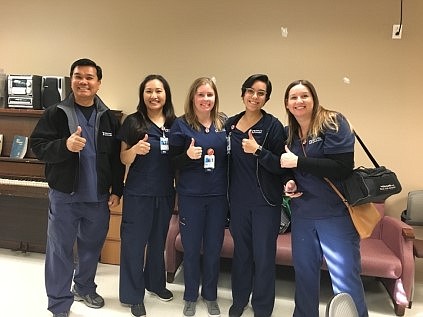 The California Nurses Association has reached a tentative agreement with Henry Mayo Newhall Hospital, according to a statement from the association on Friday.
The three-year collective bargaining agreement covers 650 nurses and looks to recruit and retain registered nurses at the hospital while strengthening their ability to protect patients, the association said.
Under the agreement, pay increases start at 9 percent and go up to a maximum of 20 percent during the three-year contract; staffing language dictates legally mandated meal and rest breaks; nurses have greater access to union representatives in the facility; there is improved protection against unjust discipline for new nurses; and legal language protects nurses against workplace violence.
"Our nurses are glad we reached an agreement, but were prepared to strike for their colleagues and patients," said Charles Lucero, a registered nurse in the medical-surgical unit. "Thankfully, management removed the takeaways and negotiated in good faith."
The California Nurses Association represents 100,000 members at more than 200 facilities in California.