L.A. City Council Recognizes New Horizons
Tuesday, April 23, 2019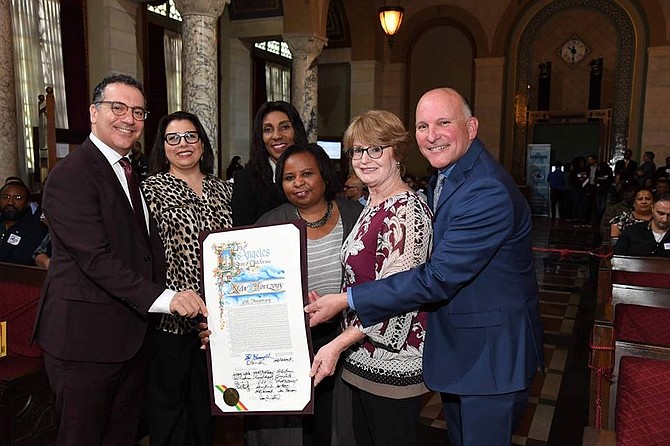 The City of Los Angeles recognized New Horizons for 65 years of service to the community on April 17, according to a statement from the organization. L.A. City Councilman Bob Blumenfield presented the recognition certificate.
The North Hills-based nonprofit focuses on empowering individuals with intellectual and developmental disabilities to live independent lives.
"Over the years our focus has been on supporting our clients to become confident, independent, self-advocates who are contributing members of the communities in which they live and work," said John Brauer, chief executive of New Horizons. "It is so important to create a life for those with disabilities."
The nonprofit began in 1954 as an educational center run by eight families. It now serves more than 1,200 individuals.
Staff helps those with disabilities by providing job training and placement, education and counseling programs, as well as residential homes and support.