Housing Development to Go Up in Chatsworth
Thursday, April 25, 2019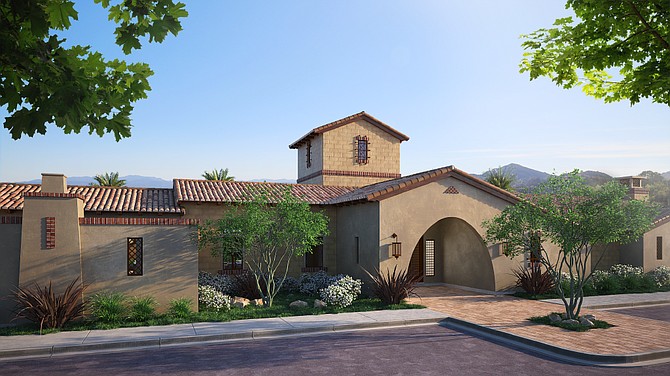 A Newport Beach firm has acquired its first Los Angeles County homesite with the goal of bringing 50 luxury homes online in Chatsworth by next year.
Landsea Homes announced Thursday that it has closed a deal for an undisclosed sum to buy and master-plan a community called Crestley at Deerlake Ranch.
"This exciting acquisition in Chatsworth allows us to enter into another strategically important market and build on the success of the highly desired and nearby community, The Westerly in Simi Valley," said Tom Baine, president of Landsea Homes' Southern California division, in a statement. "Our goal is to continue to create highly desirable communities across the country and build high-performance homes that enhance the lives of people who live there."
The new community of Crestley at Deerlake Ranch, which will rise north of the 118 Freeway and adjacent to Porter Ranch, will see 50 homes established with resort-style amenities, including 4.3 miles of trails plus a dog park and a clubhouse with game room, pool, spa, fire pit, built-in barbecue and pizza ovens, cabanas and an outdoor fireplace.
Perched atop the hills of Chatsworth with panoramic views, Crestley at Deerlake Ranch will offer floorplans spanning 3,000 to 3,600 square feet. The complex will also be located close to open space preserves and neighborhood recreation parks such as the Chatsworth Trails Park in the Santa Susana Mountains foothills, and Chatsworth Park North and South.
Model homes are expected to open late this year, with the first home closings in early spring next year.

Landsea Homes is a wholly-owned U.S. subsidiary of Landsea Green Group, an international homebuilder based in Hong Kong.