Preview: Anthem Building to Be Repositioned
Friday, April 26, 2019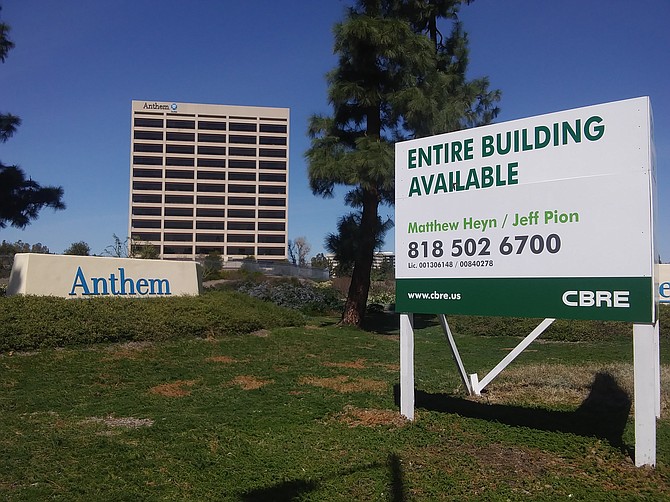 Since it was built in 1977, the office building at 21555 Oxnard St. in Woodland Hills has had a single tenant: Anthem Blue Cross. But starting next year, the Warner Landmark, or the tower known simply as the Anthem building, will become available as the health insurer relocates to a new Warner Center address by the end of the year.
For owner Abraham Lerner, redevelopment firm Lincoln Properties Co. West and brokerage CBRE Group Inc., the move presents an opportunity to reposition the property. The goal is to convert the staid office building into a millennial-friendly campus with plenty of dining options.
"We're definitely targeting entertainment and tech," said Matthew Heyn, one of the CBRE brokers charged with leasing the building. "Those two are major drivers, but really any tenant of size that is looking for efficiency that you can't find anywhere else in the Valley. That's the vibe we're going after."
The remodel project should be finished by mid-2020 at an estimated cost of $50 million. As part of the project, the long-time Anthem logo atop the building will disappear, replaced by its name, Warner Landmark.
Read the full story in the April 29 issue of the San Fernando Valley Business Journal.