Thermo Fisher Consolidates Operations in West Hills
Wednesday, August 7, 2019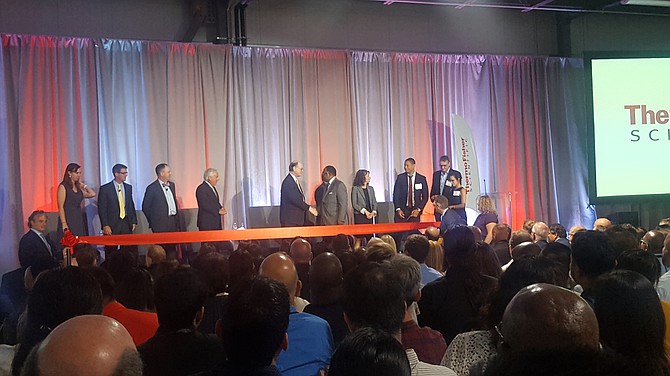 Thermo Fisher Scientific officially launched its transplant diagnostics division in West Hills with a grand opening celebration on Wednesday.
The 140,000-square-foot campus, comprised of a warehouse and laboratory building, is located at 22801 Roscoe Blvd. The facility houses 372 employees, led by President Nicole Brockway and Marketing Director Ricardo Ordonez.
The West Hills site replaces three separate buildings in the Valley area that were devoted primarily to R&D and operations. Employees at the new site will develop, manufacture and store reagents, instruments and software for transplant diagnostics. Antibody detection, molecular typing and serology products will also be developed at the site.
"This move brings three of our transplant businesses together under one roof. It's been in the works for a while," said Marc Casper, chief executive of Thermo Fisher Scientific. "It demonstrates our commitment to the strong working partnership we have here in L.A. and in the state of California."
At the grand opening event, transplant donors and recipients spoke. Shawn Hoven told how technology at Thermo helped his son, Kadin, survive three kidney transplants.
Congressman Brad Sherman spoke at the grand opening event as well; representatives from the offices of Mayor Eric Garcetti and L.A. County Supervisor Sheila Kuehl were in attendance.