Kim Kardashian to Launch Undergarment Line
Monday, August 26, 2019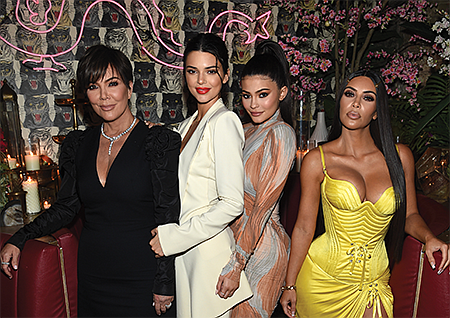 Calabasas-based reality TV star Kim Kardashian West is slated to launch a new line of shapewear undergarments, dubbed Skims, on Sept. 10.
Kardashian West announced the launch date and brand name to her 61.7 million Twitter followers on Monday.
It's online where the reality star often makes her biggest splash — and where just a few months earlier, she was accused of cultural misappropriation after saying she would call the Spanx-like brand Kimono. People became even more upset when they learned the celebrity sought to trademark variations on the name of the traditional Japanese garment.
The hashtag #KimOhNo started trending on Twitter, prompting her to change course.
"My fans and followers are a huge inspiration to me — I'm always listening to their feedback and opinions, and am so grateful they shared their ideas for a new brand name," she told her Twitter followers Monday. "After much thought and consideration, I'm excited to announce the launch of Skims Solutionwear."
Kardashian West already has a beauty and fragrance line — the latter is a collaboration with her sister Kylie Jenner. Woodland Hills-based KKW Beauty Inc. sells blush, foundation, eyeshadow and other makeup.
Skims garments will be available in sizes ranging from XXS to 5XL.