Sportsmen's Lodge Hotel Set for Makeover
Wednesday, December 4, 2019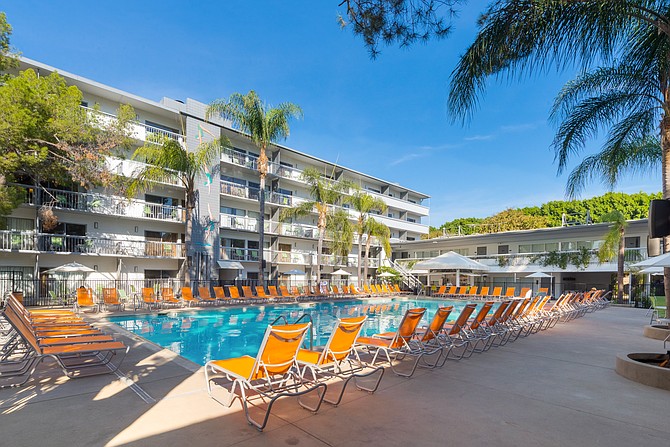 New York real estate company Midwood Investment & Development has announced plans to invest $2.25 million in renovations to the Sportsmen's Lodge Hotel in Studio City over the next two years.
Midwood, which has owned the entire Sportsmen's Lodge property at Coldwater Canyon Avenue and Ventura Boulevard since 2017, said it will modernize the hotel's lobby, guestrooms and elevators. Exterior renovations will include new roofing, landscaping improvements, and a new parking lot. Midwood did not say if the hotel will close at any time amid construction.
"Our recent renovations at Sportsmen's Lodge demonstrate Midwood's continued commitment to offering the best full-service accommodations in the area." said Ben Besley, Midwood's senior vice president of development, in a statement. "We look forward to investing more over the next two years to better serve our guests
Over the past year, Midwood has spent more than $1 million on capital improvements to the hotel, including repainting and re-carpeting its hallways and outfitting them with new lighting and furniture. The building also got a new sound system and lounge seating area installed at its pool, and a revamped café space indoors.
On the same property, the Sportsmen's Lodge event center — once a popular gathering place for weddings and celebrity gatherings — was razed in September to make way for the development of the Shops at Sportsmen's Lodge, a $100 million upscale outdoor shopping mall with 94,000 feet of retail, dining, fitness and communal space, the opening of which is tentatively planned for fall next year. The hotel's operations will not be affected by that project.