Calabasas Firm Finances $69 Million Student Housing Project in Merced
Thursday, December 26, 2019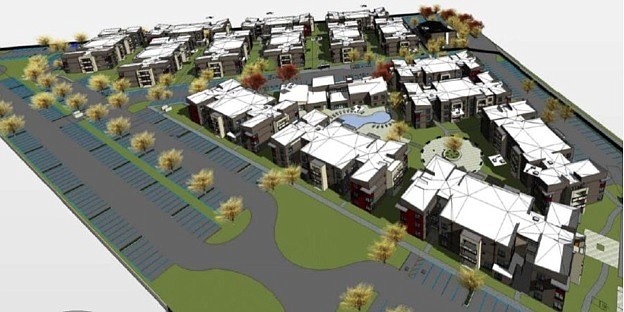 A Calabasas firm has provided a Michigan-based real estate development company with $68.8 million in construction financing for an ambitious student residential development near the University of California – Merced.
Mosaic Real Estate Credit, a subsidiary of Calabasas-based Mosaic Real Estate Investors, will provide the money to builder Shamrock Acquisitions LLC.
Mosaic's Executive Managing Director Alex Ovalle originated the financing, which was arranged by Scott Meredith of George Smith Partners.
In addition to financing the vertical construction, a portion of the financing will be used to refinance existing debt and pay for sitework and soft costs.
The 270-unit Merced Station will help address the shortfall of student housing at the University of California – Merced, one of the fastest growing public universities in the United States and the most recently added to the University of California school system. Merced Station will be located less than two miles from campus at 2980 E. Yosemite Ave., which will be the nearest off-campus student housing option for the class of 2021.

Undergraduate enrollment at UC Merced has quadrupled to more than 8,500 students since its 2005 founding. The school, located about 80 miles east of San Jose, is expected to exceed 10,000 students by the end of 2020.
Despite a $1.3 billion master planned campus expansion, the market is lacking in student housing.
The two-, three- and four-bedroom units at Merced Station will be housed in 15 residential buildings on a 17-acre site. The project also will include retail space and a clubhouse.
Each unit will include a full appliance package and access to the planned common area amenities include study lounge with high speed wireless internet access, bike storage, swimming pool and spa, basketball court and fitness room.
Mosaic Real Estate Investors was founded by industry veterans Ethan Penner and Vicky Schiff. Mosaic has originated more than $2.2 billion in transaction volume to date.
Construction on Merced Station is expected to be complete in the summer of 2021.