Pepperdine Law Professor Named University's Next President
Friday, February 15, 2019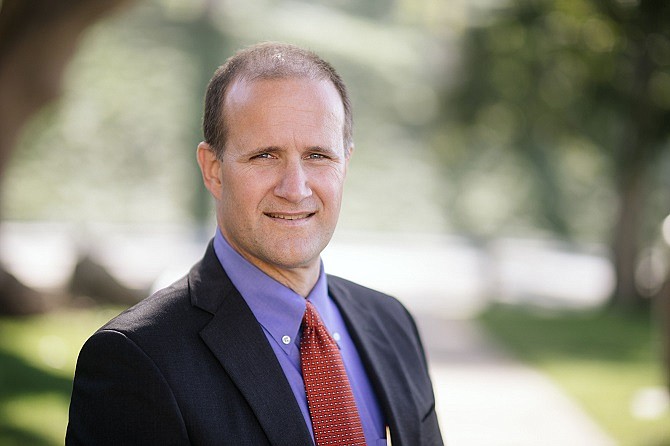 Pepperdine University's Board of Regents has named James Gash, an associate dean at the university's law school, as its eighth president and chief executive, the Malibu university announced Friday.
Gash, 51, is associate dean for strategic planning and external relations and professor of law at Pepperdine School of Law. He will take office Aug. 1, succeeding longtime president Andrew Benton, who announced last March he was stepping down after 19 years at the helm. Benton will continue to serve as president emeritus.
"The board's selection of Jim Gash to serve as the next president of Pepperdine is an auspicious moment in the history of this remarkable university," said Ed Biggers, chair of the board. "Throughout his venerable career at Pepperdine and beyond, Jim follows in the footsteps of Pepperdine presidents before him who have demonstrated the kind of inspiration, integrity, strength and measured leadership that have made this university into the elite academy it is today. We will be fortunate to have Jim's guiding vision for Pepperdine as we write our next chapter and continue to be a leading university in Christian higher education."
As a law professor, Gash has focused on torts, evidence, global justice and international human rights. He also serves as the director of the law school's Sudreau Global Justice Program. The program's work in the developing world was featured in the 2017 film from Revolution Pictures "Remand."
Gash has also been deeply involved in justice reform in Uganda, serving as Special Advisor to the High Court of Uganda. Since 2010, he has visited Uganda more than 25 times with Pepperdine students to support the Ugandan judiciary and assist the country in its justice reform efforts. In 2016 Gash published "Divine Collision," which chronicles how his life and the Ugandan criminal justice system were changed as a result of meeting a Ugandan teenage prisoner during his first visit to the country.