Thousand Oaks Shopping Center Sells for $14.4 Million
Thursday, February 28, 2019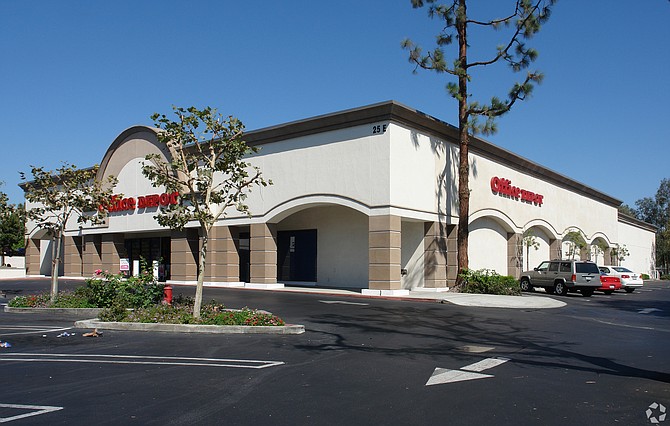 Los Angeles-based real estate investment company Agora Realty & Management has acquired the Thousand Oaks shopping center called Office Depot Plaza for $14.4 million from an undisclosed seller, according to a company announcement.
The five-tenant center, which has 33,708 square-feet of retail space at 11-25 E. Hillcrest Drive, was purchased with a 96 percent occupancy rate. Anchored by Office Depot, the 1990-built site's other current tenants include AT&T, Bank of the West, The Habit restaurant and Wescom Credit Union.
"This asset is a high-quality urban infill location with strong visibility and great value-add opportunity," said Agora Chief Executive Cary Lefton in a statement. "We have a proactive upgrade planned and will aggressively market the vacant space as well as enhance property management. This asset is indicative of the type of retail we like to acquire in that it is well located but needs repositioning to really enhance its tenancy and overall tenant and customer experience."
With the acquisition, Agora Realty plans to make substantial upgrades to the property's parking lot, including new asphalt and striping, LED parking lot lights and landscaping.
Since 1986, Agora Realty has obtained real estate assets throughout the Western U.S. in such states as California, Hawaii, Nevada, Washington, Colorado and Texas.