Man Jumps in Apparent Suicide at Warner Center Towers
Thursday, January 10, 2019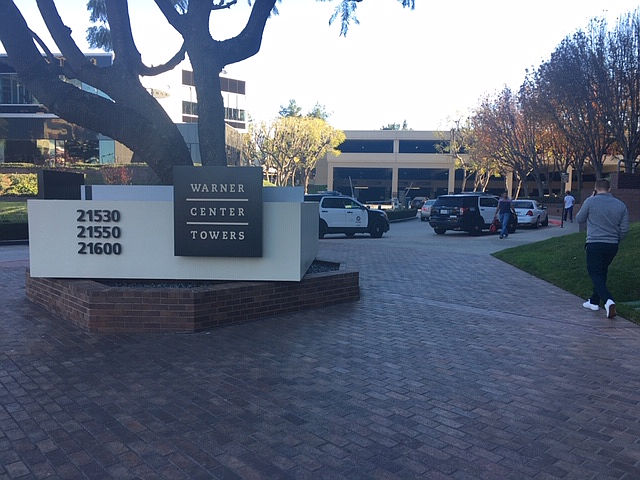 Police are investigating the death of a man who appears to have jumped from a building at Warner Center Towers in Woodland Hills Thursday afternoon, officials said.

Los Angeles Police Department Public Information Officer Tony Im said units were called to the office park at the 21000 block of Oxnard Street at 1:19 p.m. He did not confirm the man's identity or whether he worked at the complex.
Authorities have closed off the courtyard between 21600 Oxnard St. and 21550 Oxnard St. while the coroner and police officers investigate the scene.
"We regret to inform you we had an incident at the property and police and fire departments are on site to investigate," owner Douglas Emmett wrote in an email to tenants. "We have closed ingress and egress to the bridge and lower plaza between 21550 Oxnard (St.) and 21600 Oxnard (St.). … Security and building personnel are on site to assist in exiting the building."