Northstar Celebrates Opening of West Hills Senior Facility
Friday, January 25, 2019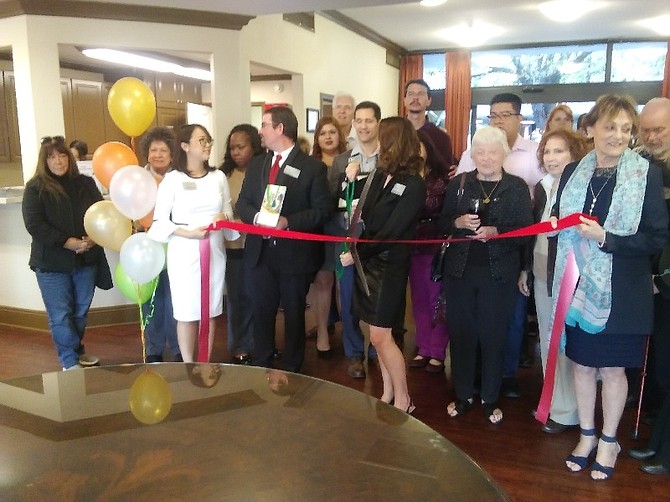 Northstar Senior Living celebrated the grand opening of Fallbrook Glen of West Hills, an assisted living and memory care facility near the intersection of Fallbrook Avenue and Vanowen Street.
The Thursday event was actually a re-opening for the 6833 Fallbrook Ave. complex. It was formerly the Meridian of West Hills prior to Northstar acquiring it.
Executive Director Greg Becker, an industry veteran of 14 years who started there in October,
explained that the facility's physical changes include renovations to the exterior façade, which now has a more contemporary feel.
"(Northstar) has created an environment that is more upscale with skilled training and (more senior programming)," Becker told the Business Journal.
At the ribbon-cutting ceremony, led by West Valley-Warner Center Chamber of Commerce Chief Executive Diana Williams, Vince Parra, a representative of the office of California Assemblyman Jesse Gabriel, was on hand to help commemorate the milestone at the facility, which employs 55 and has 96 units, with 79 for assisted living and 17 for secure memory care.
Based up near Sacramento, Northstar owns and operates nearly 40 senior living properties offering assisted and independent living and/or memory care, mostly in California in such communities as Simi Valley, Oxnard and Santa Barbara, but also multiple locations in such states as Arizona, Florida, Idaho, Michigan, Nevada, Oregon and Texas, and a pair of residential complexes in Mexico.