Business Journal Wins National, Local Awards
Monday, July 1, 2019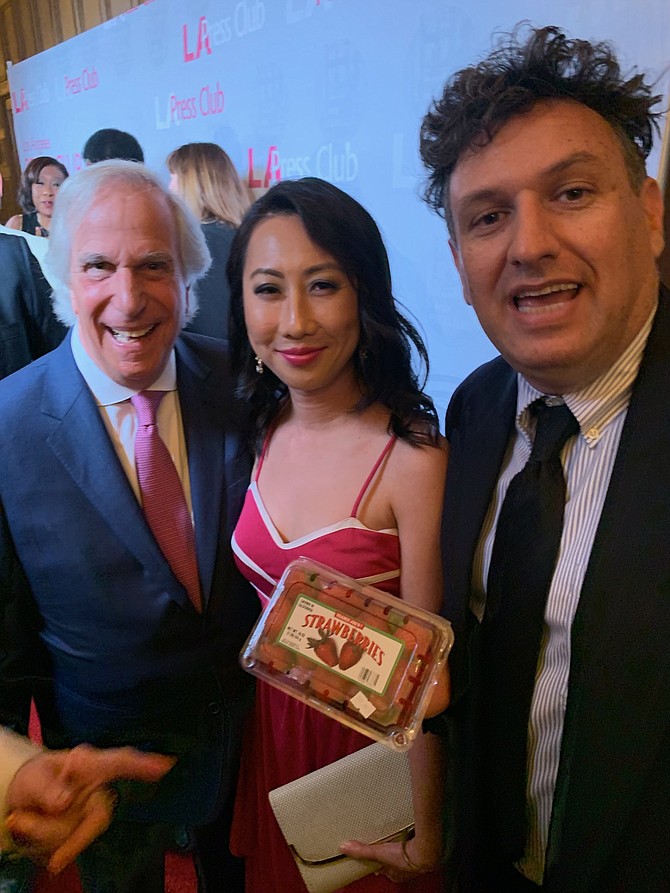 The San Fernando Valley Business Journal won both national and local accolades for its editorial and design quality over the weekend.
At its national conference on Saturday in Atlanta, the Alliance of Area Business Publishers bestowed three awards on the Business Journal: A silver award in the category of Best Overall Design: Medium Tabloids; a bronze award for Best Newspaper: Medium Tabloids; and a silver award for Publisher Charles Crumpley in the Best Bylined Commentary: Medium Tabloids category.
"The reporting staff and designers deserve the credit as the Business Journal continues to win significant awards," said Editor Joel Russell. "It's good to benchmark against competitors in the industry."
Closer to home at the Los Angeles Press Club's Southern California Journalism Awards, held at the Millennium Biltmore hotel in downtown Los Angeles on Sunday, Staff Reporter Michael Aushenker won second place in the category of Business (Print Circulation Under 50,000) for his article "Dealing's Done at Charles Dunn," about the abrupt implosion of Charles Dunn Co.'s brokerage services.
At the Press Club's awards ceremony, actor Henry Winkler, of "Barry" and "Happy Days" fame, led the special honorees. Also presenting at and/or attending the ceremony: "Barry" star and co-creator Bill Hader; Earvin "Magic" Johnson; Kareem Abdul-Jabar; Judea Pearl, father of slain journalist Daniel Pearl; and KTLA anchor Cher Calvin.