NoHo Postal Facility Site Trades for $6.6 Million
Friday, July 12, 2019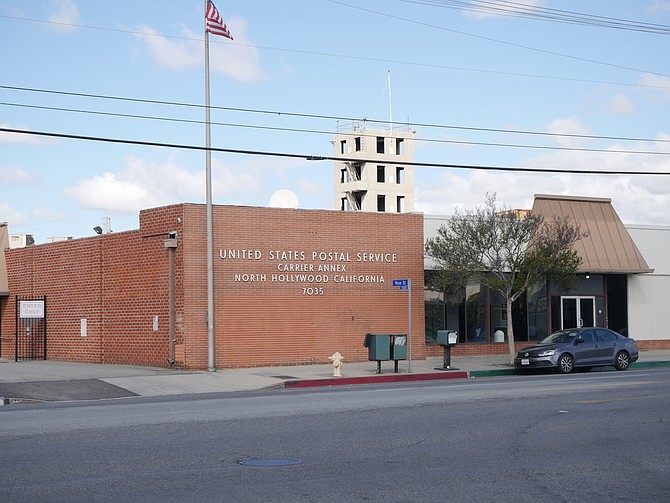 An industrial property at 7025-7037 Laurel Canyon Blvd. in North Hollywood has traded for $6.6 million even before real estate agents had a chance to formally list and market it, according to brokerage Lee & Associates-LA North/Ventura.
The property, currently leased by United States Postal Service, serves as the site of USPS's NoHo carrier annex, consisting of a 36,160-square-foot building.
Lee Principal Randy Kobata, President Mike Tingus and Associate Clay Stevens represented both the seller and buyer Jacmar Cos., a real estate development company active throughout Los Angeles. The seller was an undisclosed private family trust.
"With industrial vacancy in North Hollywood now below 1 percent, we had three prospective buyers jump on this offering in just four days," said Kobata.
Jacmar plans to redevelop the 100,000-square-foot parcel once the USPS lease expires in 2025.
"North Hollywood is such a desirable submarket for industrial users, and there is virtually no land available to add to the severely constrained inventory," said Stevens. "The current vacancy rate of 0.9 percent makes it incredibly difficult for users to find options."