H2Scan Hires Local Marketer as Chief Growth Officer
Thursday, July 25, 2019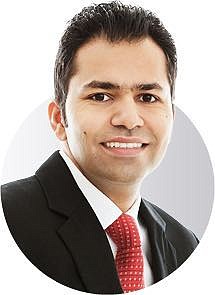 Hydrogen sensor developer H2Scan has named Bharat Vats as its new chief growth officer.
Vats will oversee market expansion for the Valencia company's next generation of hydrogen gas sensors. The company's Gen 5 sensor offers distribution transformers real-time monitoring to report accurate hydrogen levels that increase due to overloading or oil breakdown and alerts utility operators that a problem may exist.
"The sensor is going to first benefit the power utility market in a great way, helping to monitor the health of their specific transformer or a fleet of transformers over the cloud or on (Internet of Things) platform and I'm thrilled to be a part of H2Scan to drive that growth," Vats said in a statement.
Prior to joining H2Scan, Vats served as executive vice president at LumaSense Technologies Inc., a temperature and gas sensing devices manufacturer in Santa Clara, and as an executive with Serveron Corp., a maker of dissolved gas analysis monitors where he focused on sales and operations.