Reports: Stratolaunch to Cease Operations
Monday, June 3, 2019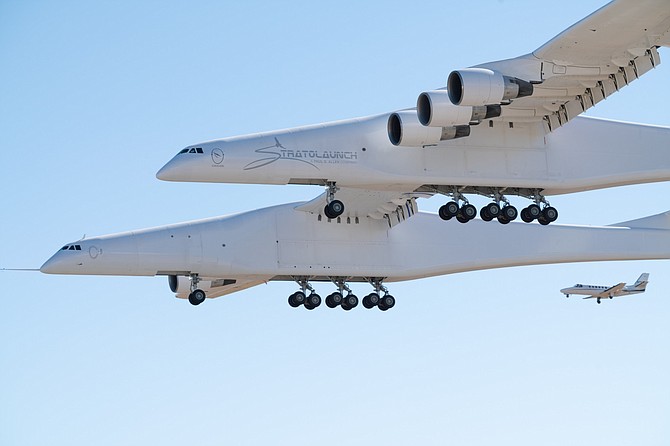 Stratolaunch, the company in Mojave that built the world's largest aircraft to launch rockets into space, will cease operations, according to media reports.
Reuters reported Friday that four sources familiar with the matter said the company is closing its operations although they did not state specifically why it was shutting down.
The news comes just two months after Stratolaunch flew its plane with a wingspan of 385 feet – longer than a football field – from the Mojave Air & Space Port for a flight of 2.5 hours over the desert at altitudes up to 17,000 feet and a speed of 189 miles per hour.
Stratolaunch was founded in 2011 by the late billionaire Paul Allen to launch satellite-carrying rockets into orbit as a lower cost alternative to ground-launched rockets. It is a unit of Allen's investment firm Vulcan Inc. Allen passed away in October.
A company spokesperson said that "Stratolaunch remains operational. We will provide an update when there is news to share."
Attempts to reach a representative of Vulcan were not successful.
According to Reuters, the decision to set an exit strategy was made late last year by Allen's sister, Jody Allen, chair of Vulcan.