NBC4 Appoints Vice President of News
Thursday, June 6, 2019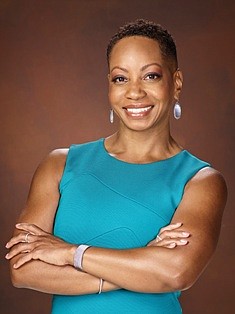 Renee Washington has been appointed as the vice president of news at NBC4, the station announced Thursday.
Washington had been serving as assistant news director for the Universal City broadcaster since last fall where she played a role in managing day-to-day operations of the newsroom.
Steve Carlston, president and general manager of NBC4, said that Washington's knowledge, dedication and commitment to quality journalism makes her the ideal leader for the news team.
"Renee's experience as a news leader in major markets like Los Angeles and New York will enhance our already strong newscasts," Carlston said in a statement.
Prior to joining NBC4, Washington held leadership roles at the ABC Television Group, owned by Burbank-based Walt Disney Co. Washington worked at ABC in Los Angeles, New York and Philadelphia. She also worked as a producer and executive producer in Cleveland, Tampa and her home state of Indiana.

"I'm thrilled to be part of NBC4's strong team," Washington said in a statement. "To lead an exceptional group of news professionals who value diversity and are telling the stories that matter to Southern Californians is my priority."