Westlake Village Office Building Sells for $18 Million
Thursday, June 13, 2019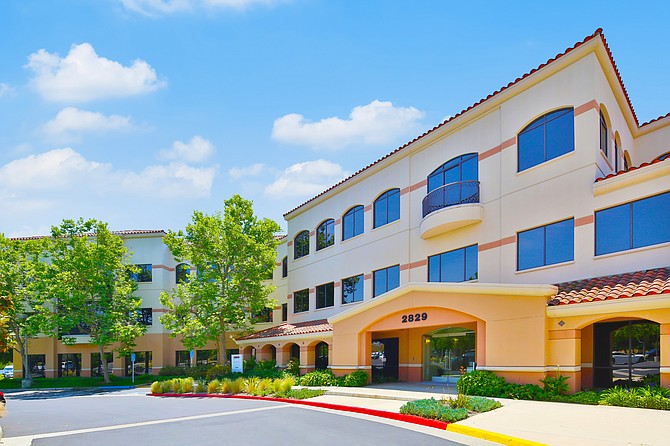 Westlake Plaza Centre 2, an 84,098-square-foot office building at 2829 Townsgate Road in Westlake Village, has sold for nearly $18.3 million, according brokerage firm Newmark Knight Frank.
NKF Executive Managing Director Sean Fulp, Managing Director Ryan Plummer and Director Mark Schuessler represented owner Kilroy Realty Corp. in the sale to Majestic Asset Management and Johnston Group, a pair of real estate investment and property management companies that specialize in repositioning income properties.
"This deal may have been on the smaller side for most institutional investors but it was as complicated as any institutional deal," Johnston Group President Jeff Johnston said in a statement. "Once again, NKF's Private Capital Group brought a fresh approach and a sophisticated set of capabilities to the transaction."
Westlake Plaza Centre 2, part of the three-building Westlake Plaza Centre office park, is surrounded by retail and hospitality amenities, including Gelson's Market, Mendocino Farms and Hyatt Regency Westlake.
This transaction marks NKF's second sale in the past 18 months on Townsgate Road. In February 2018, NKF completed a $23.3 million office disposition for the Blackstone Group at 2535-2555 Townsgate Road to Majestic Asset Management and Johnston Group.
"Majestic Asset Management and the Johnston Group have proven to be great partners," NKF's Fulp said in a statement. "Each company has different strengths but together they set themselves apart from their competitors with their property, market and financing knowledge."