Eight Studio City Office Condos Sell for $10.4 Million
Thursday, June 20, 2019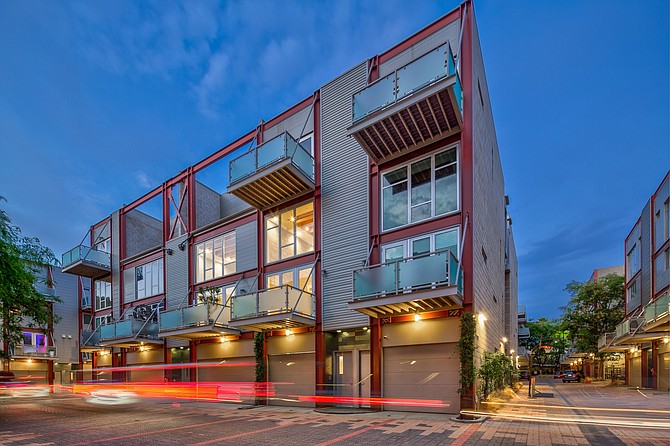 A group of eight office condominiums at the Enclave at 3450 Cahuenga Blvd. in Studio City has sold for a combined $10.4 million, according to brokerage Lee & Associates-LA North/Ventura.
The Lee team Darren Casamassima and Scott Romick has transacted the sale. In addition to representing the seller, BLDG Partners, the team also represented the buyers of six fully leased units totaling 11,630 square feet that sold to a private investor for $6.75 million.
Another two condos, totaling 4,282 square feet, sold to owner-users who will occupy the property. One is a nonprofit called Children of the Night Inc. while another office condo totaling 2,361 square feet sold to the trade group National Association of Theatre Owners Inc., which will relocate its offices to the new space from Van Nuys.
"This project provides a unique opportunity that office buyers really have not had in this market," Casamassima said in a statement. "We quickly realized that real estate investors and owner-users would be very attracted to these condominiums and deployed a two-pronged marketing strategy to get the word out."
BLDG Partners acquired the Enclave, comprised of 67 condominium units in 12 buildings, last year. At the time of the acquisition, most of the development, built as live/work condominiums, was occupied by tenants for commercial use.