Rain Storms Delay Shopping Center Opening in Porter Ranch
Wednesday, March 6, 2019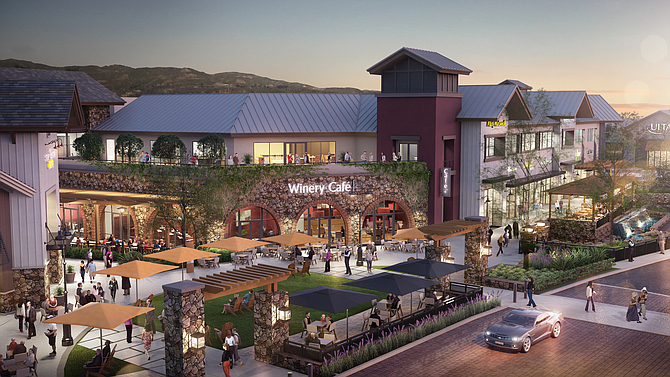 A series of rain storms has delayed the official rollout of Porter Ranch shopping center The Vineyards, which was originally scheduled to begin opening stores this week.
Originally, Nordstrom Rack was slated to become the first store to open at the multi-faceted development, followed by Ulta Beauty. However, recurring rain storms caused developer Shapell Liberty Investment Properties to postpone construction work, thus delaying the shopping center's near-completion.
"While the rainwater helps diminish the effects of drought, everyone dedicated to the project is disappointed that the rains arrived at such a critical time that some stores will not open as we had planned, and that the community will have to wait a bit longer before they can enjoy this beautiful new space," Shapell Properties Inc. Vice President John Love said in a statement.
The heavy precipitation, however, benefited the site's rainwater capture system, as its large underground cisterns now hold more than four months of irrigation water. Shapell Properties is in the process of seeking LEED certification for the shopping center buildings and SITES certification for its sustainable landscape design, a designation the firm said is rarely achieved for developments of this scale.
The Vineyards, a mixed-use development at the intersection of Rinaldi Street and Porter Ranch Drive, will include a 100-room Hampton Inn & Suites and a 266-unit luxury apartment community upon its completion scheduled for 2020. Other major tenants at the shopping center will include Whole Foods Market and AMC movie theaters.
While a grand opening for Nordstrom and Ulta has yet to be rescheduled, Shapell said the opening dates are likely to be pushed back about a month.
In addition to retail and housing, the property features a recently completed three-story Kaiser-Permanente medical office building, which will open in 2019.