Valley Presbyterian Unveils Remodeled Emergency Department
Friday, March 8, 2019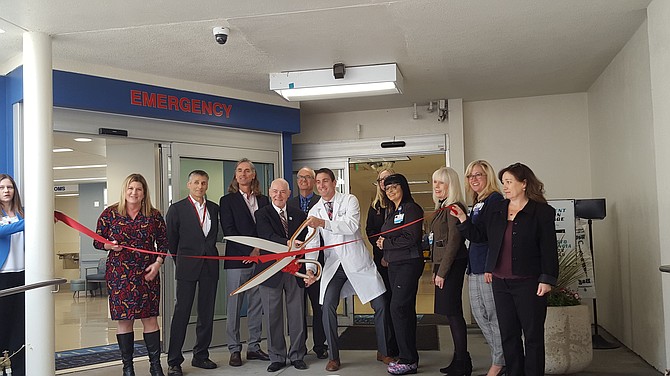 Valley Presbyterian Hospital held a ribbon-cutting ceremony Friday for the newly restructured emergency department. The space, which initially was scheduled to take two years, ended up taking four years for construction to be completed.
Gustavo Valdespino, chief executive at the Van Nuys hospital, said the project cost roughly $14 million.
"The hospital was built in 1958," said Dr. Brian Ostick, director of the emergency services department at Valley Presbyterian "The ER at that time was built to see less than 100 patients a day. To give you an idea, we saw 254 patients a few days ago. That is our normal – 200 patients or more per day,"
Visitors were able to take a tour of the remodeled space, which includes increased capacity, upgraded infrastructure and an emphasis on specific needs for patients.
The emergency room went from 14 to 34 licensed beds, including cardiac monitor beds. A grieving room was also added for families to have a separate space to be together when they have lost a loved one, according to Tamre Del Valle, director of critical care services at Valley Presbyterian.
A redesign of the "fast track" area, where patients are brought in with minor ailments, and the lobby help create more space and ensure patient privacy.